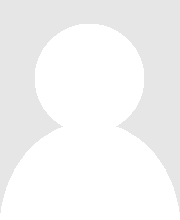 I had given up on my body after being plagued with injuries and health issues for years. To me it was broken. I didn't care about it, resented it and felt detached from it. I was eating all the wrong foods and as a result had insomnia, bloating, fatigue and some other unpleasant side-effects.
I knew dairy didn't agree with me and bread left me bloated but I felt addicted to the foods I was eating. I work in central London and the long days coupled with the 3hr/day commute mean I eat out a lot and often on the go. I never thought I'd be able to eat better and return to a healthy weight until I met Monica.
I decided to have the DNA test and Monica recommended I also have a blood test at my GP to check for any other issues.  The results were a wake-up call. They highlighted many deficiencies which allowed Monica to develop a bespoke eating / supplement plan for me.
My follow-up appointments, kept me on track as Monica always told me what I needed to hear. Her support was invaluable and she gave me the tools I needed to not only re-balance my body, but respect and love it again too.
When I originally met Monica. I told her I didn't want to focus on my weight or need another diet and I was frustrated with bingeing and over-eating. Within weeks I could feel the positive changes happening as I felt happier, slept better – felt alive!
I was thrilled to lose 15lbs of fat in 2 months and find healthier eating comes naturally to me now.  I know I am on the right path to achieve and more importantly maintain an ideal weight and I can't thank Monica enough.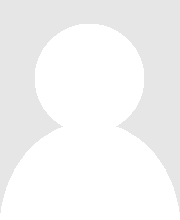 I went to Monica for help with symptoms of menopause: tiredness, low mood, lack of libido, disturbed sleep, irritability and generally no energy. As a busy working mum with a young child I felt that I was already pushed to the limit and was concerned I had no extra time for exercise or planning meals.
I was worried that the diet advise would be extreme, but it was quite straightforward. Her ideas about exercise found ways of incorporating into daily life, and build up over the weeks. It really was about prioritising yourself and your health, then everyone in your life benefits.

Her advice is always practical and she can see round whatever is blocking you and come up with a workable solution.

At the end of three months I have to say the transformation is incredible. I am sleeping better which is amazing and I'm motivated to keep up exercise and regular meals because I can really see the benefits.

Monica is cheerful, warm and never judgemental. I recommend her very highly.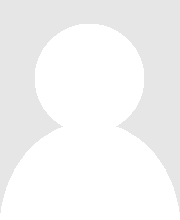 The proof is in the result!
In my 70's and in just under one year, Monica has led me – with competence, confidence, and charm – through an enjoyable change in diet, helping me to feel and be healthier, both in body and in mind.
I will continue to positively work with her to continue my improvement and enjoy a healthy, happy, and active older age.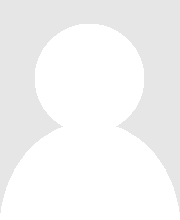 I was approaching 50 and, whilst I ate well and was in reasonable shape, had some habits around food I wanted to change.
Monica's approach was rational and calm and respectful. We discussed objectives and agreed on a few that I was content to commit to. She was really thorough in understanding my lifestyle and things where I felt improvements could be made with my condition and wellbeing, such as energy levels, concentration and weight.
We agreed on a programme on healthy eating habits and nutrition supplements. I didn't change much, still ate well and much the same as before and took few pills. We tweaked the plan a couple of time.
Results were that I quickly shed some excess weight and body fat, reduced abdominal measurement (over the stomach); felt more energetic and more focused, Five month later, I am still feeling the benefits and, more slowly, the weight is still reducing. I don't feel constrained by diet or regime. It has been rather easy.
Monica has been very light touch and has explained things well so I understand why I need to do what we agreed. Plainly speaking I wouldn't have achieved anything without my own will to stick to the plan, but, having understood, it was easier to do this. It feels quite natural now to approach food in a slightly more conscious way so hopefully it is sustainable.
Monica was a great help, very responsive and flexible to my timetable. A great service, well worth the time and effort.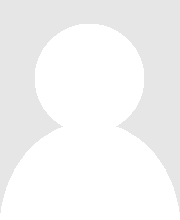 Monica has a great knowledge of food and supplements, and how you can use them to target certain issues.
I suffered from constant bloating and constipation but with Monica's expert help, not only these issues have been resolved, but I also have greater energy and better moods.
I am very pleased with the results and would recommend her highly.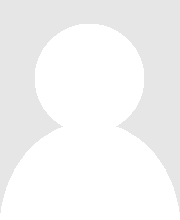 Monica is a highly professional and knowledgeable nutritionist who looks into the overall health and lifestyle of her patient, thus allowing her to tailor an adequate diet with the best supplements and recommend the right form of exercise. She is very thorough and her extensive research in medicine and nutrition is ongoing. My personal experience in working with Monica during the past year has been not just a great pleasure, but with a very positive outcome in that, due to her excellent guidance, she restored my health to an optimal level. I cannot recommend Monica highly enough.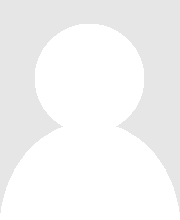 I can highly recommend Monica, she is completely great. If you want someone to help you eat well because you want to not because you have to – and loose weight at the same time she is the right person for you.
She takes the time to really understand your life and what you want to achieve and tailors a meal plan that will fit into how you live. You will feel great, have more energy, sleep better and fit into all those clothes again!
– Belinda, 50, Windsor, Television Producer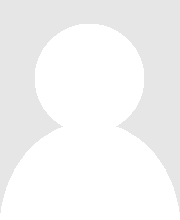 I cannot tell you how beneficial it has been for me to work with Monica. She is highly professional, extremely supportive, she really (and I mean really) knows her stuff and the results she has achieved with me have genuinely surpassed my expectations.
My blood pressure was high and I was about to start taking medication, but the plan Monica devised for me meant I was able to lower my blood pressure through diet and lifestyle alone, and I have lost a lot of weight in the process. Today I feel 10 years younger and I have no doubt that this is entirely due to Monica's experience and encouragement.
– Emanuela, 55, Eton, Language Teacher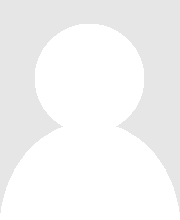 Having felt unwell for the last two years I decided it was time to do something about it. I was fed up with being tired, living an unhealthy lifestyle and struggling to deal with the everyday stresses that life brings us. Then I found Monica, a qualified nutritionist and lifestyle guru, who helped me change my whole way of thinking about my lifestyle. Monica encouraged and supported me throughout my journey, in fact she walked the journey with me. Her insight into my condition was simply amazing. Her knowledge and understanding of the direction I needed to take was exceptional. In five months I feel so much better, I have got my zest for life back and I have the added bonus of losing an amazing amount of weight in a healthy way, all of which wouldn't have been possible with out Monica's support and help. Monica is simply superb and would I recommend her to someone else – absolutely in a heartbeat.
– Amanda, 52, Staines, Regional Manager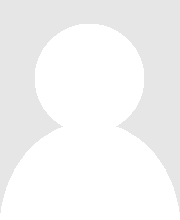 I have been seeing Monica for 11 weeks now and have already lost over 1.5 stone so her weightloss programme is fantastic! Monica uses a holistic approach and so not only addresses my main aim – weightloss – but also any other health issues or concerns (e.g. insomnia). I feel better than I have for ages and it's great having regular calls and meetings with Monica to keep me on track. As well as being very professional and amazingly knowledgeable, Monica is approachable, caring and always cheerful – I really look forward to catching up with her. I can't recommend her enough!
– Katie, 35, Staines, Freelance Media Consultant and Busy Mum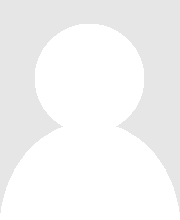 "I am so happy I decided to follow the weightloss course with Monica. I feel it has changed my life! I have lost a stone and a half in weight and, more importantly, feel so much healthier. Monica helped make this new way of eating easy and enjoyable with her positivity, cheerful supportiveness and her clear and knowledgeable explanations of the principles of the approach. I wouldn't hestitate to recommend both Monica and the her weightloss programme."
– Amanda, 53, Windsor, Marketing Consultant
Get your zing back!
How to increase your energy with 11 simple tricks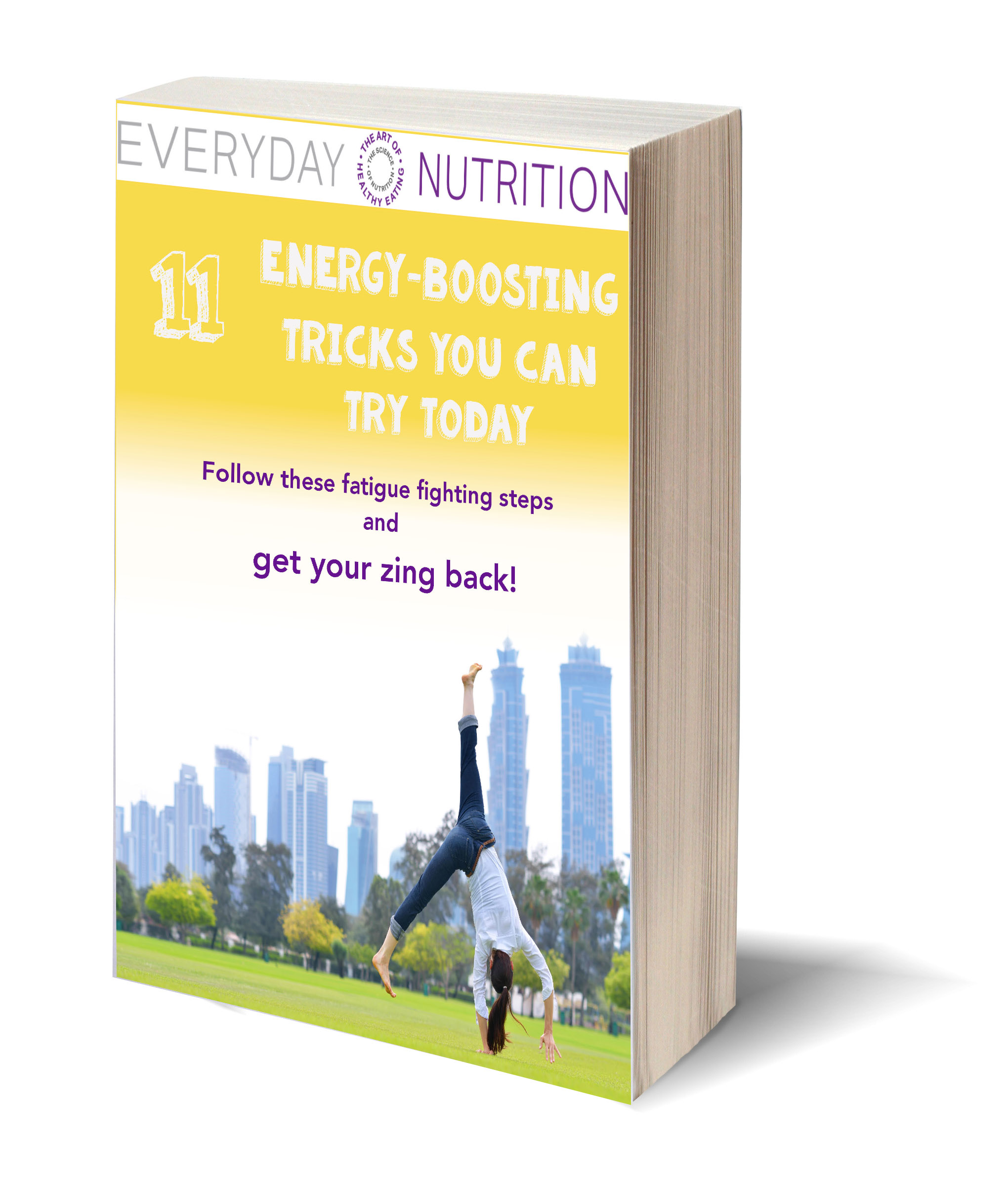 MONICA DURIGON
Nutritionist & Wellbeing Coach